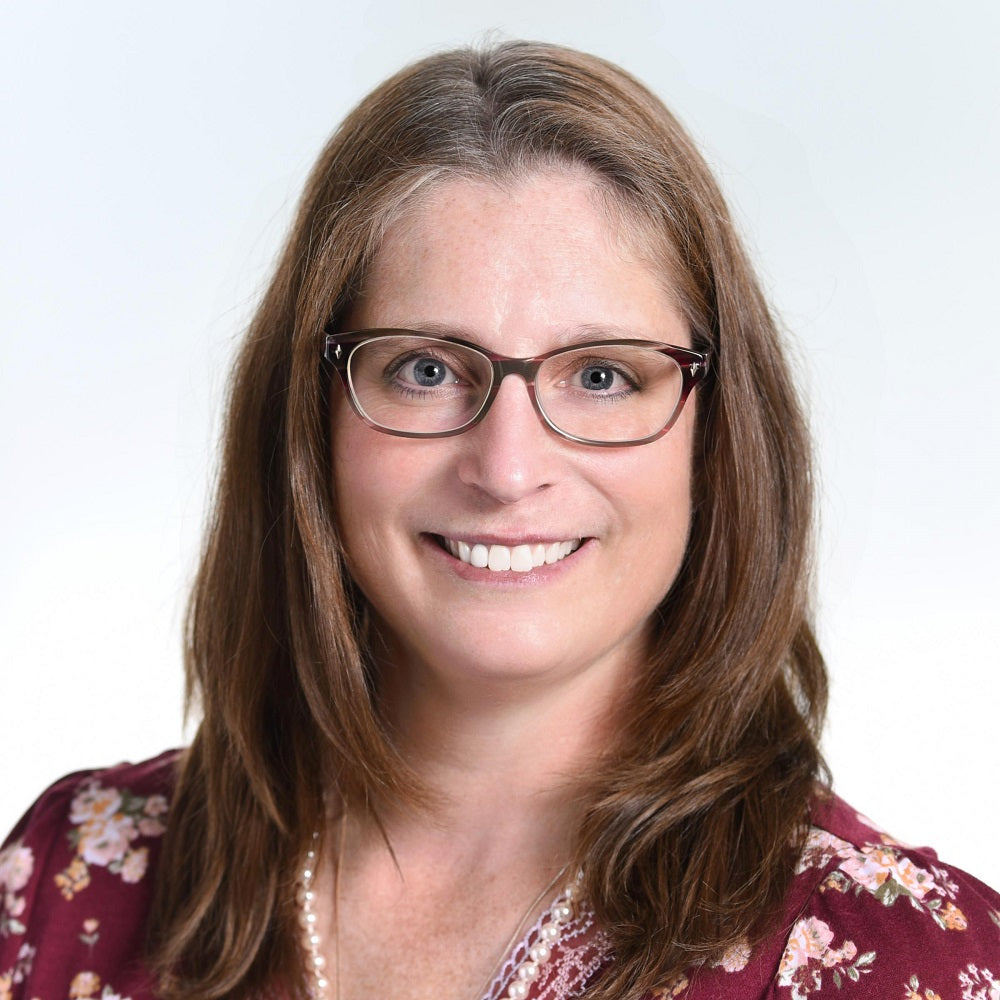 Michelle Goodnight, DVM, DACVECC
Dr. Goodnight is a MWADVM who is board certified in emergency and critical care. She graduated from VMR-CVM in 2002, accepting a commission in the Army. Dr. Goodnight served at Parris Island, SC; Schweinfurt, Germany; Mosul, Iraq; and Fort Bragg, NC. She medically retired in 2015. Her military awards include the Bronze Star, Purple Heart, Meritorious Unit Commendation, and Combat Action Badge. She completed her residency at The Ohio State University in 2011. Dr. Goodnight currently teaches veterinary technology at Gwinnett Technical College, works as a relief ECC veterinarian, and serves as Vice Chair of the board for a local spay/neuter non-profit. She lives with her husband, two teenage children, and more than 50 animals on their farm in Dacula, Georgia.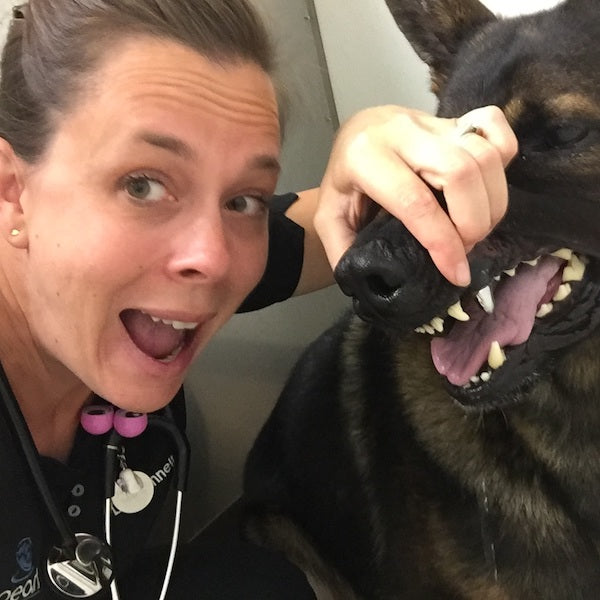 Donnell Hansen, DVM, DAVDC
Donnell Hansen, a Minnesota native, and a small group of friends joined together to form the Moxie Center (which was the first hospital to be now known as BluePearl) in Minnesota's twin cities and splits time between the two local full-service referral hospitals.  Although her daily life is spent in specialty care, in 2011, her and her husband, also a veterinarian, opened Rice Creek Animal Hospital which provides some balance and perspective about life in family practice.    Recently, Dr. Hansen developed "Four Legged Tooth Fairy" a continuing education center for family DVMs and CVTs to  enhance/develop their dental skills and improve their practice health. Dr. Hansen's special interest is maxillofacial surgery, however the truth is, she loves the whole darn gig… especially when she gets to share veterinary dentistry.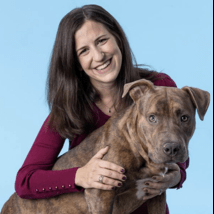 Laura Greene, DVM, DACVIM
Dr. Laura Greene graduated with her DVM from NC State's College of Veterinary Medicine, completed a rotating small animal internship at the University of Georgia, and then returned to NC State for her residency in small animal internal medicine. She is a Diplomate of the
American College of Veterinary Internal Medicine and spent several years in specialty private practice before joining Merck Animal Health as a Senior Professional Services Veterinarian and member of the Veterinary Insights and Medical Affairs department. She is published in multiple journals including JAVMA and the Journal of Veterinary Internal Medicine, has spoken both
nationally and internationally on topics including infectious disease, immunology, endocrinology, and oncology, and regularly presents continuing education to veterinarians around the country.
In her free time, she enjoys watercolor painting, digital art, and spending time with her family and her Cavalier King Charles Spaniel, Primrose.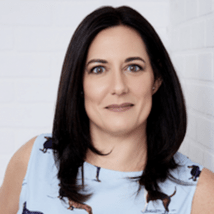 Stacy Santoro Binstock, DVM, DACVIM (Oncology)
Dr. Stacy Santoro Binstock is a board-certified medical oncologist with over 15 years of experience in clinical practice. She was born and raised in New Jersey and graduated from Rutgers University. Dr. Binstock attended veterinary school at Iowa State University and graduated in 2002, and afterwards completed a one-year small animal internship at Red Bank Veterinary Hospital in NJ. She completed 2 years of her medical oncology residency at Kansas
State University and the final year at the University of Wisconsin. She is the owner and founder of Lotus Pet Oncology, having a vision of making oncology care for pets more accessible. Dr. Binstock practices at a veterinary specialty hospital in the Philadelphia metro area. Dr. Binstock's special interests include oral tumors, minimal invasive diagnostics, advanced imaging for cancer patients, and customized care for pets based on their specific situation. She approaches each case with honesty, care, compassion, and is committed to providing excellent quality of life for her patients. Dr. Binstock collaborates closely with primary care veterinarians to form a comprehensive, unified care team for every patient and client. In her spare time, Dr. Binstock enjoys riding horses, baking, traveling, and spending time with her family. They share their home with a hound dog and two cats.
Lunch and Learn Speakers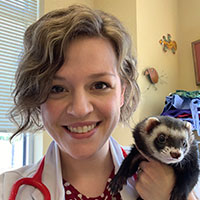 Ashley Emanuele, DVM
Ashley Emanuele graduated with a degree in Marine Biology from Roger Williams University in Rhode Island, before transplanting to North Carolina. Once in the south, she worked as an aquatics curator at the local natural history museum before attending NC State's College of Veterinary Medicine. After graduation, Ashley spent five years in exotics-exclusive private practice and became North Carolina's first Certified Aquatic Veterinarian. Ashley is currently the President of the American Association of Fish Veterinarians, and juggles her mobile aquatics practice with exotics relief work, an in-home end of life care practice, and single mom life with three young kids. She is passionate about demystifying aquatics and exotics, and making excellent care for these unusual species achievable for all vets.
Wendy Bray, DVM
Wendy is a dual-certified Christian Life and Health Coach, and Veterinarian. Wendy earned her BA in Psychology in 1991, and spent 4 years working in a psychiatric hospital before attending Oklahoma State University CVM. Wendy received her DVM in 1998, working ER for three years. She purchased a SA clinic in 2001. During her tenure as a practice owner, she and her husband raised 3 children. Wendy has first-hand knowledge of the stresses life brings you daily as a working mom. Soon after selling her practice in 2018, Wendy became interested in life coaching. Through her own transformation, Wendy saw the need for this positive, empowering, forward-thinking mindset in veterinary medicine. With her background in Psychology, love for helping others, and love for this profession, Wendy set out to become a life coach for the veterinary profession. She now has the best of both worlds by serving clients and their pets, and veterinarians.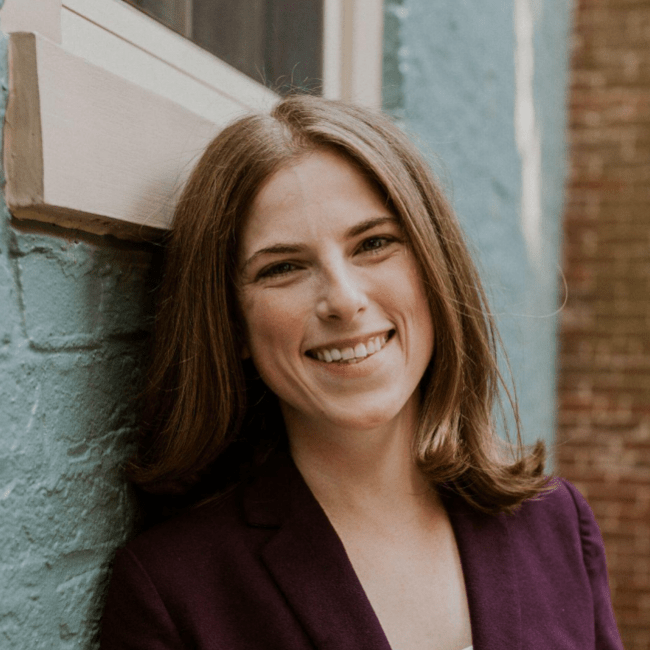 Addie Reinhard, DVM, MS
Dr. Addie Reinhard is the Founder and CEO of MentorVet, a rapidly growing entity that
leverages evidence-based approaches to empower individuals to thrive within veterinary medicine. She is a veterinary wellbeing researcher, and her research focuses on developing and evaluating innovative interventions to support mental health and wellbeing within the veterinary profession and is on the research team for the Merck Animal Health Veterinary Wellbeing Study. In 2021, she completed a master's degree in Community and Leadership Development and a Graduate Certificate in College Teaching and Learning from the University of Kentucky and holds a certificate in Veterinary Human Support from the University of
Tennessee. She is also a certified QPR instructor.